Famous people often seem like they're impeccably groomed and polished at all times. But that's not the case for these stars with gross hygiene habits. Sure, they pull out all the stops to attend awards shows and fancy galas. But during their day-to-day routines, these celebs live life a little… funkier. A number of stars with bad hygiene have come clean about their affinity for living dirty.
Some of these celebrities with gross hygiene habits might not surprise you – their scruffy appearances may appear inappropriate for glamorous evenings out in Hollywood. But some of their unsavory habits are more subtle. Who knew that Brad Pitt prefers to bathe with wet wipes, or that Megan Fox never flushes the toilet? The disgusting habits of the rich and famous range from the slightly odd to the downright crazy.
Brad Pitt Allegedly Washes With Wet Wipes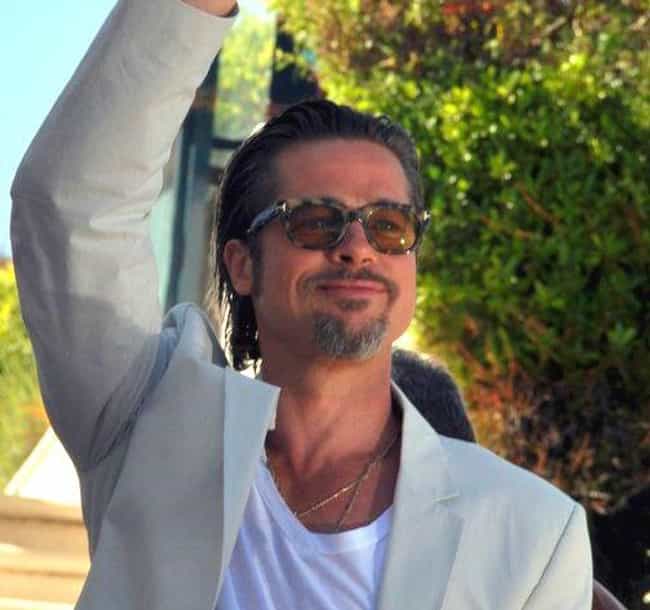 Brad Pitt is a well-regarded actor and director, but appears to have an aversion to basic cleanliness. Rather than using soap, Pitt reportedly opts for wet wipes to keep fresh. He even passed the tip onto his Inglourious Basterds co-star Eli Roth.
Age: 52
Birthplace: Shawnee, Oklahoma, United States of America
Credits: Inglourious Basterds, Fight Club, World War Z, The Curious Case of Benjamin Button
Megan Fox Supposedly Never Flushes The Toilet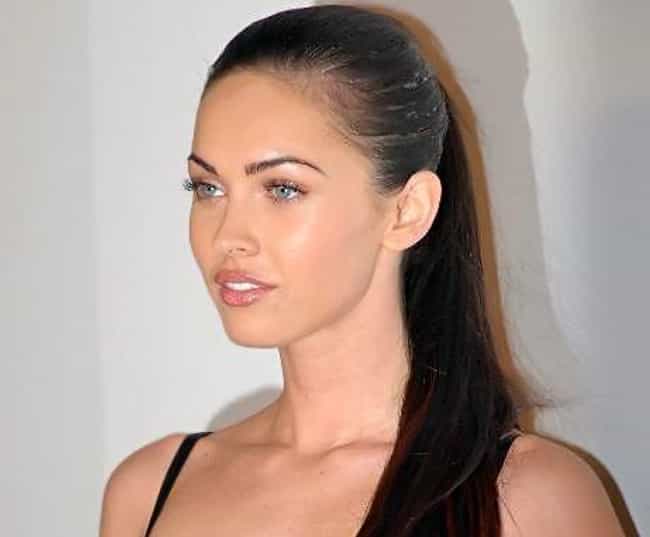 Megan Fox has an unpleasant habit: apparently, she leaves dumps for unsuspecting homeowners to find. Maybe she's marking her territory. Whatever the reason, Fox overshared with FHM, saying:
I'm horrible to live with. I don't clean. My clothes end up wherever I take them off. I forget to flush the toilet. Friends will tell me, "Megan, you totally pinched a loaf in my toilet and didn't flush."
Age: 32
Birthplace: Oak Ridge, Tennessee, United States of America
Credits: Transformers, Transformers: Revenge of the Fallen, Teenage Mutant Ninja Turtles, Jennifer's Body
Johnny Depp's Breath Reportedly Smells Unpleasant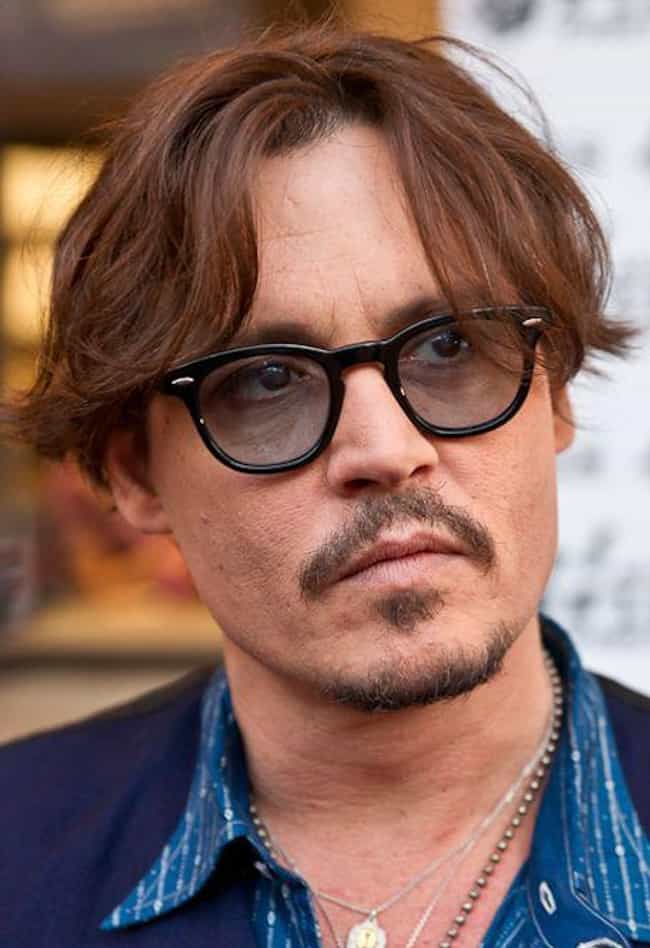 Johnny Depp frequently appears draped in scarves, jewelry, and – in the Pirates of the Caribbean franchise – misguided dreadlocks. Perhaps he smells exactly how he looks. According to the National Enquirer, Angelina Jolie, co-starring with Depp on The Tourist, was peeved by the actor's unpleasant cigarette breath, preferring he rinse with mouthwash on set and "munch mints when he dined socially with her and Brad Pitt."
Age: 55
Birthplace: Owensboro, Kentucky, United States of America
Credits: Edward Scissorhands, Sweeney Todd: The Demon Barber of Fleet Street, Alice in Wonderland, Pirates of The Caribbean: The Curse of the Black Pearl
Kesha Might Reek Of Shrimp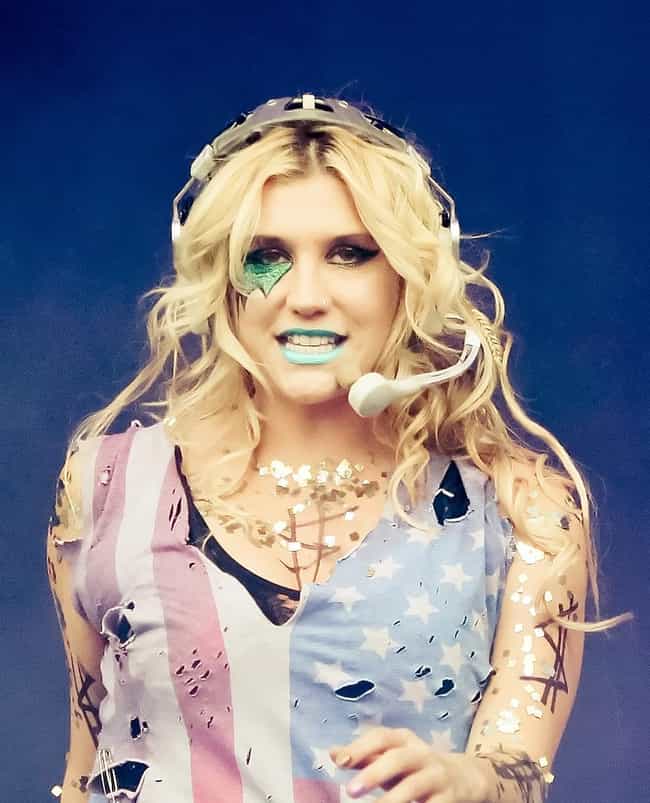 In her "Tik Tok" days, Kesha's pop persona was all about brushing her teeth with a bottle of Jack. So it's not all that surprising that the singer was reportedly told she "smell[s] like a hobo." Kesha elaborated on the specific stench in an interview, describing it as "shrimp in a diaper."
She also claimed that she once drank her own urine.
Age: 31
Birthplace: Los Angeles, California, United States of America
Credits: Neighbors, The Hangover, Percy Jackson and the Olympians: The Lightning Thief, 21 Jump Street
Robert Pattinson Allegedly Never Washes His Hair
Robert Pattinson earned heartthrob status for playing a perfectly coiffed vampire in the Twilight movies, but it seems he doesn't spend nearly as much time on his 'do off screen. Reports say Pattinson doesn't wash his hair, and has gone as long as six weeks between shampoos.
Pattinson has said, "I don't really see the point in washing your hair."
Age: 32
Birthplace: London, England, United Kingdom
Credits: Twilight, Harry Potter and the Goblet of Fire, Remember Me, The Twilight Saga: Breaking Dawn – Part 2
Miley Cyrus Reportedly Lives In A House Full Of Dog Poop And Old Pizza
According to Life and Style, Miley Cyrus's aversion to cleaning was enough to drive boyfriend Liam Hemsworth crazy. A source says Cyrus's house was filled with "dog poop and pee everywhere, old food, pizza boxes, takeout containers, fast-food wrappers and dirty dishes piled up."
The scent of weed smoke and bong water also apparently didn't help.
Age: 26
Birthplace: Franklin, Tennessee, United States of America
Credits: Bolt, Justin Bieber: Never Say Never, The Last Song, Hannah Montana: The Movie
Matthew McConaughey Is Rumored To Prefer His Natural Smell
Matthew McConaughey might not smell amazing, but he seems to be proud of that fact. His frequent co-star, Kate Hudson, reportedly couldn't deal with his man odor. She even brought deodorant to set, begging McConaughey to use it. McConaughey apparently refused, saying that the women in his life have said, "Your natural smell smells, one, like a man, and, two, smells like you."
That man-smell seems to infuse every enclosed space McConaughey entered. While shooting Lincoln car commercials, McConaughey's scent "permeated the car's interior and lingered after shooting was done. Afterwards, the cars were sent back to the dealer. It's unknown whether they were detailed to get rid of the stink."
Age: 49
Birthplace: Uvalde, Texas, United States of America
Credits: Interstellar, The Wolf of Wall Street, Dallas Buyers Club, Mud
Julia Roberts Purportedly Never Showers (To Save The Environment)
According to a former bodyguard, Julia Roberts apparently abstains from showering as a means of conserving water. The acclaimed actress supposedly doesn't wear deodorant for similarly environmentally friendly reasons.
Age: 51
Birthplace: Smyrna, Georgia, United States of America
Credits: Notting Hill, Closer, Erin Brockovich, My Best Friend's Wedding
Orlando Bloom Supposedly Doesn't Wash His Clothes
The Lord of the Rings star Orlando Bloom is rumored to have some sloppy personal habits. Apparently, things got so bad that Bloom's ex, Miranda Kerr, was dropping hints to Bloom to "wash his clothes and perhaps shower more often."
But beyond forgetting to put his clothes in the wash, Bloom also liked to sleep with his dog, Sidi, and "let her slobber all over him."
Age: 42
Birthplace: Canterbury, England, United Kingdom
Credits: The Lord of the Rings: The Fellowship of the Ring, The Lord of the Rings: The Two Towers, Pirates of the Caribbean: The Curse of the Black Pearl, The Lord of the Rings: The Return of the King
Courteney Cox Reportedly Smells Like A Truck Driver
Courtney Cox is beloved for playing obsessive clean freak Monica Gellar on Friends, but it appears the actress doesn't share the same relentless passion for hygiene that her character does. According to Cox's ex-husband, David Arquette, she "smells like a truck driver."
Age: 54
Birthplace: Birmingham, Alabama, United States of America
Credits: Friends, Cougar Town, Ace Ventura: Pet Detective, Scream
Britney Spears Is An Alleged Gassy Chainsmoker
Britney Spears's former bodyguard, Fernando Flores, spilled the tea on some of the singer's rumored gross habits. Flores filed a lawsuit against Spears, in which he detailed her flatulence and heavy smoking, "which made her smell continually of stale tobacco."
He went on to say that she "broke wind or picked her nose… [not] self-consciously and unapologetically."
Age: 37
Birthplace: McComb, Mississippi, United States of America
Credits: Bridesmaids, Austin Powers in Goldmember, Spring Breakers, Knocked Up
Zac Efron Rarely Showers, According To Reports
Zac Efron made a seemingly smooth transition from Disney Channel cutie to hunky Hollywood leading man. But his hygiene habits might not be quite so grown up: he's reported to have an aversion to showering after intense workouts, opting to clean up with baby wipes.
Age: 31
Birthplace: San Luis Obispo, California, United States of America
Credits: 17 Again, High School Musical, The Lucky One, That Awkward Moment
Christina Aguilera Supposedly Smells Like Hot Dogs
Christina Aguilera's hit "Dirty" might be a more autobiographical anthem than some of her other ballads. According to Grouplove's Hannah Hooper, Aguilera smells like hot dogs. A reporter from Arena Magazine described her as smelling like "a 12-year-old girl's bedroom on a school-disco night."
Scent aside, Aguilera has also been spotted using the bathroom and neglecting to wash her hands afterward.
Age: 38
Birthplace: Staten Island, New York, United States of America
Credits: Get Smart, Moulin Rouge, Burlesque, Tony Bennett: An American Classic
Jessica Simpson Allegedly Hates Brushing Her Teeth
Pop star Jessica Simpson's teeth are dazzling white. So what's her secret? Nothing. In fact, Simpson does the bare minimum when it comes to keeping her pearly whites blinding.
During an interview on The Ellen DeGeneres Show, Simpson said that she washes her teeth "maybe three times a week," because "my teeth are so white and I don't like them to feel too slippery."
Age: 38
Birthplace: Abilene, Texas, United States of America
Credits: Newlyweds: Nick and Jessica, The Master of Disguise, DreamChaser Tour, The Teen Choice Awards 2006
Snooki Probably Loves Cats More Than You Do
Most people know Nicole "Snooki" Polizzi from her role on MTV's Jersey Shore – but the eccentric personality that she portrayed on the show didn't disappear when cameras stopped rolling. And – like most celebrities these days – she went on to write a book about her Snooki-ness. However, readers were probably not ready to find out that the star includes a unique ingredient in her facials: kitty litter.
Yes, you read that right. Snooki uses a bit of kitty litter to help exfoliate her pores for that Snooki-glow. She claimed, "If you want a good facial and stuff like that, it actually really works," and added, "It has to be clean kitty litter. It can't be… poo." Thanks for clarifying.
Age: 31
Birthplace: Santiago, Chile
Credits: Snooki and JWOWW, Jersey Shore, The 2010 VH1 Do Something Awards, Owned and Operated
Adele Reportedly Loves To Pick Her Nose
Adele, the British singer-songwriter who has stolen the hearts of millions with her beautifully composed, emotionally relatable music has a not-so-secret secret: she absolutely loves to pick her nose.
Now, that's really not too crazy as far as gross hygiene goes; however, she also loves to seek out her son's little golden nuggets, roll them all up, and send them on their way with a flick of her finger. Toward the trash? Who really knows.
But one thing is for sure: this habit is definitely her "can't stop, won't stop" Achilles' heel.
Age: 30
Birthplace: Tottenham, London, United Kingdom
Credits: Skyfall, I Am Number Four, Wild Child, I Love You, Man